Our cooperative offers daily organic canteen service for kindergartens, with meal preparation and delivery on Florence.
A wholesome meal is prepared daily for the children, made entirely from organic ingredients supplied by local producers, designed to provide the right balance nutritionally.
The variety and seasonality of ingredients allows kindergartners to have a different menu every day, consisting of a first course, main course, side dish, fruit, and whole grain bread.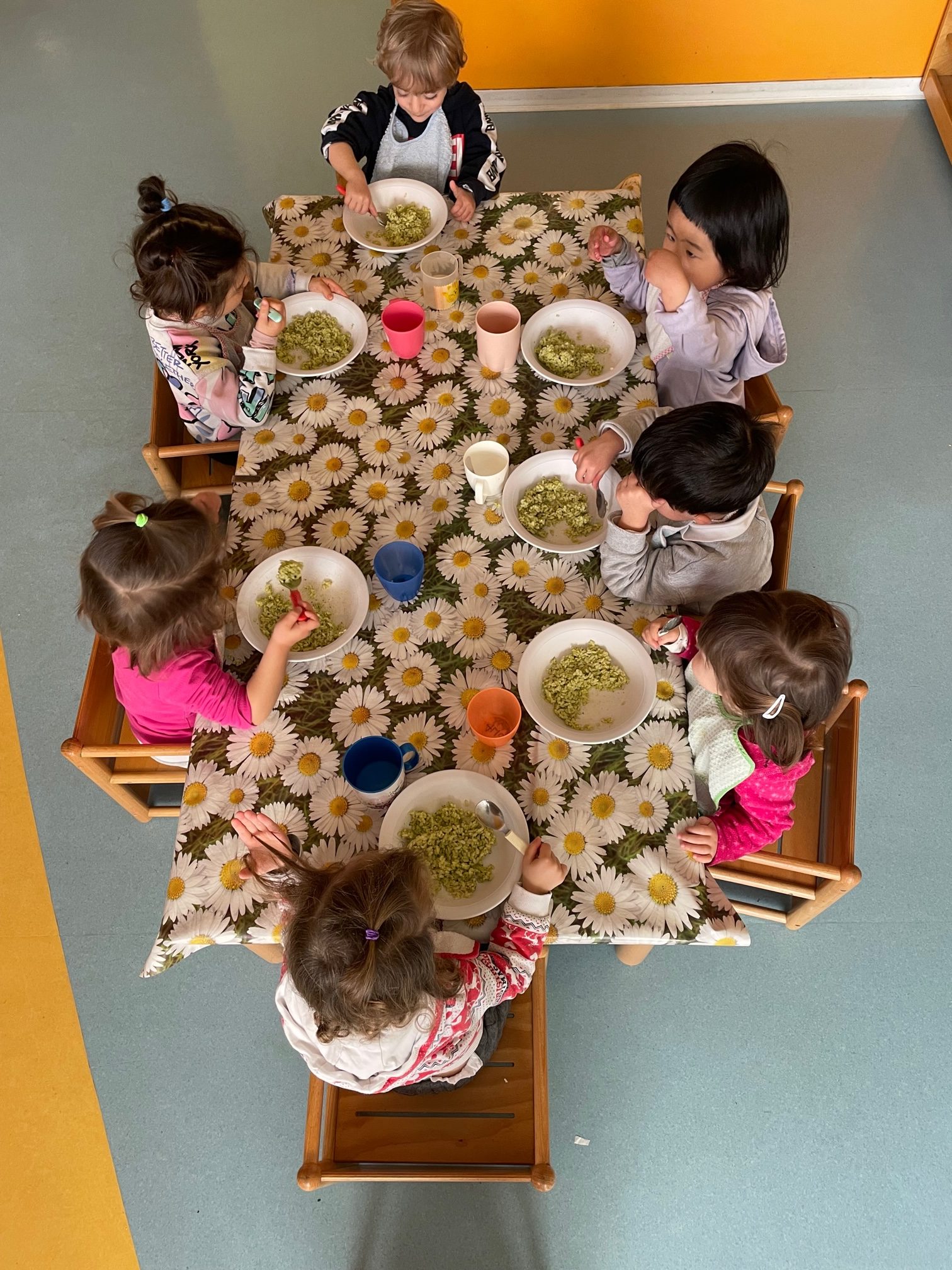 The choice of different types of grains, such as spelt, barley, rice, corn, and wheat, and the use of many vegetables, are designed to educate the child about a variety of tastes.
In case of specific medical conditions, or for ethical/religious reasons of the family, customized menus are prepared: gluten-free menu, dairy-free menu, vegetarian menu, pork-free menu…