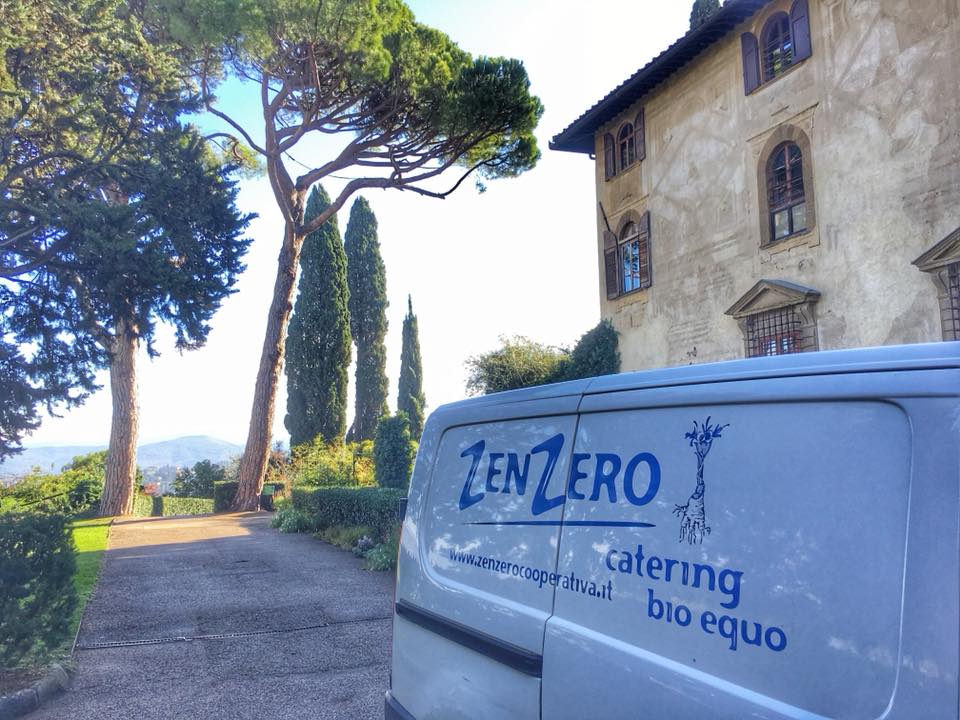 Zenzero was founded in 2006
from the meeting and collaboration of people interested in creating work that combined a passion for food with a commitment to sustainability and justice.
In 2008, the BIOCATERING project took shape, which is characterized by the use of fresh, seasonal raw materials, as much as possible with organic certification, zero kilometers-from trusted small farms-and Fair Trade products.
We take care of the arrangement part with simple and natural decorations and the exclusive use of strictly biodegradable disposable tableware, instead of plastic ones, where it is required.
We are available for events small and large: a supply for a dinner party, a convention, a housewarming party, a birthday party, your wedding or civil union.
In addition, we specialise in canteen services for kindergartens, schools: every day we prepare and deliver meals, guaranteeing children (in our kindergartens) a wholesome meal, prepared entirely with organic ingredients and specially designed to provide the right balance from a nutritional point of view.
And then there are all the other ideas, more or less crazy, that keep running through our heads….!